About the film:
Director: Steven Caple Jr.
Writers: Cheo Hodari Coker (story by)
Ryan Coogler (characters)
Sascha Penn(story by)
Sylvester Stallone(screenplay by)
Juel Taylor(screenplay by)
Juel Taylor(writer)
Stars: Michael B. Jordan
Sylvester Stallone
Tessa Thompson
Country: USA
Language: English | Russian
Release Date: 21 November 2018 (USA)
Runtime: 130 min
Genres: Drama, Sport
---
Storyline:
Years after Adonis Creed made a name for himself under Rocky Balboa's mentorship, the young boxer becomes the Heavyweight Champion of the World. While life is good with that victory and his marriage to Bianca, trouble comes to Philadelphia when Ivan Drago, the Russian boxer who killed Adonis' father, Apollo, arrives with his son, Viktor, to challenge Adonis. Against Rocky's advice, Adonis accepts the challenge without his mentor's participation and pays the price in a punishing bout he wins only by a technicality. Now injured and demoralized, Adonis cannot bring himself to back into the game, leaving his spirit and title in jeopardy. Together, Adonis' family and Rocky must find a way to rekindle Adonis' fighting spirit to face the future in whatever choice he makes. Meanwhile, the Drago family have its own troubles trying to regain the respect in their homeland that they lost at Rocky's hands as they wonder whether is it truly worth it.
---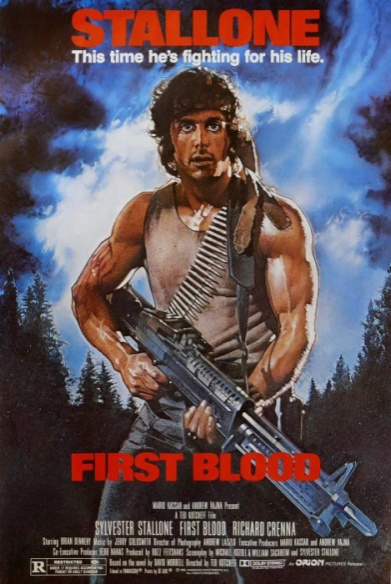 Lead actor introduction:
Sylvester Stallone
Actor | Writer | Producer
Sylvester Stallone was born on July 6, 1946, in New York's gritty Hell's Kitchen, to Jackie Stallone (née Labofish), an astrologer, and Frank Stallone, a beautician and hairdresser. His father was an Italian immigrant, and his mother's heritage is half French (from Brittany) and half German.
The young Stallone attended the American College of Switzerland and the University of Miami, eventually obtaining a B.A. degree. Initially, he struggled in small parts in films such as the soft-core The Party at Kitty and Stud's (1970), the thriller Klute (1971) and the comedy Bananas (1971). He got a crucial career break alongside fellow young actor Henry Winkler, sharing lead billing in the effectively written teen gang film The Lords of Flatbush (1974). Further film and television roles followed, most of them in uninspiring productions except for the opportunity to play a megalomaniac, bloodthirsty race driver named "Machine Gun Joe Viterbo" in the Roger Corman-produced Death Race 2000 (1975).
However, Stallone was also keen to be recognized as a screenwriter, not just an actor, and, inspired by the 1975 Muhammad Ali-Chuck Wepner fight in Cleveland, Stallone wrote a film script about a nobody fighter given the "million to one opportunity" to challenge for the heavyweight title. Rocky (1976) became the stuff of cinematic legends, scoring ten Academy Award nominations, winning the Best Picture Award of 1976 and triggering one of the most financially successful movie franchises in history! Whilst full credit is wholly deserved by Stallone, he was duly supported by tremendous acting from fellow cast members Talia Shire, Burgess Meredith and Burt Young, and director John G. Avildsen gave the film an emotive, earthy appeal from start to finish. Stallone had truly arrived on his terms, and offers poured in from various studios eager to secure Hollywood's hottest new star.